Style: Witbier
Appearance: Pale golden yellow in colour, slightly hazy, thick mousse-like off-white head
Aroma: Sweet orange-like aroma with hints of coriander
Flavour: Smooth and refreshing, there is a prominent orange flavour. Finishes dry with coriander aromas that linger. Low to no bitterness.
Mouthfeel: Creamy and smooth, lightly acidic and highly effervescent.
Appetizers
Fried finger foods
Mains
Mild chicken based dishes
Mild vegetarian curries, preferably soy based
Desserts
Sponge cakes
We are passionate about dogs- and we wanted to do something about it. There are a lot of stray dogs that need our attention and this beer intends to help them something. This style being our flagship style, it is brewed the most and is year round. For every liter sold, we pay Rs. 3 (more than 1% of our revenue) toward helping strays. The counter below shows the amount of beer sold!
Updated monthly: last updated 31 March, 2020
Rate on Untappd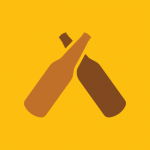 Have suggestions/questions/comments? Get in touch with us here
When we started homebrewing, this was a style that was the most popular among the craft breweries present. It was an easy drinking beer- and without the prominent hop bitterness, it was a great beer for the budding craft beer audience. It was tricky to decide if we should make it, but experiencing the witbiers from Ommegang, Allagash and Kiuchi Brewery, we realized that there was so much more that we could offer as a brewery.
Partha started reading a lot about this particular style, and started to make the Belgian Witbier pilot trials. He probably spent around 2 years to finalize the recipe that we produce now. But, he's constantly making subtle changes to recipe to make it better!
As a result of studying so much about this recipe, did he think of using basil and peppercorns in his other signature style- the Basil Peppercorn Witbier.
A twist to the standard Witbier, this crowd-favorite wheat beer is aromatic and light– making it a refreshing hot day beer!
Inspired by the herbs grown in our terrace garden, we started experimenting with various fragrant thymes, parsley and basil. After narrowing down on the perfect variety of basil, we decided on using peppercorns to balance and complement the flavour and give the beer a complex peppery taste!
Savor the prominent fragrance of basil, and finish off with a spicy, yet subtle tingling sensation on the palate.
KNOW YOUR BASIL PEPPERCORN WITBIER:
Pale golden yellow in colour, slightly hazy, thick mousse-like off-white head
Sweet orange-like aroma with hints of coriander

Light Golden Yellow In Colour, Thick Mousse-Like White Head​
Noticeable basil, hints of clove and peppercorns

Creamy and smooth, lightly acidic and highly effervescent. The peppery aftertaste lingers on for some time.

Fried food! Finger chips, onion rings or fried chicken.
Creamy and smooth, lightly acidic and highly effervescent.

Fried food! French fries, onion rings or fried chicken.
Notable Features & Reviews:
" Basil Peppercorn by Yavasura was the most consumed beer by me at Tapped Beer Fest. I just had to go back every time for this one. I tried it several months back for the first time, and I haven't stopped having it since then.
A must try! "
" Not my go-to style of beer, but this was probably the best Wit I've ever had!"