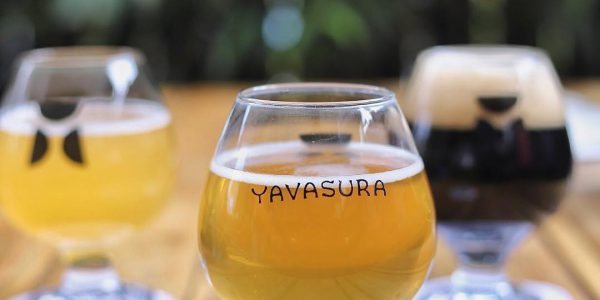 Craft beer is better for business
As a restauranteur or a bar owner, one might find themselves thinking is craft beers make financial sense. Here's a few reasons why we think that craft beer business is better business.
Pune has over 17000 restaurants, of which 2500 that serve alcohol. In that small niche, craft beer is probably served only at around 20 odd places. Having craft beer at your bar automatically gives you an edge over other existing run of the mill establishments.
Craft beer has a variety of styles to offer, so that you can cater to the needs of a wide audience. Consistently, we have seen folks who disliked "commercial beer" because of the taste go for craft beer.
Craft beer has shown a significant higher increase in percentage sales compared to commercial beer in the past 5-7 years in India.
Folks who opt for craft beer generally are more nuanced in taste and tend to try a wider variety of items from the menu. This means that they contribute to a higher APC in restaurants.
Although the costs may seem higher than commercial (it is, because it a better quality product), the profit percentage is higher with craft beer.
The last few years have shown consumer preferences changing toward craft beverages. Craft beer fills the need perfectly.
Think you can do a good business with craft beer at your bar? Craft beer can be "custom made" for your restaurant!
As we mentioned earlier, it is a better product compared to commercial beer. Craft breweries add no preservatives, flavours or additives to their beer.
Like Yavasura, there are only a bunch of people making craft beer in India. We are a smaller community of passionate individuals who make beer because we love it. Supporting a small local business is always beneficial than supporting a corporation.
What does it take to have craft beer in your bar in Maharashtra? Check out the basics here --->
All right, so- are you ready to talk? We are so excited that you have got so far into reading an article! Let's get in touch! 
You can call us on:
+91 89993 32053
Alternatively WhatsApp us below (same number):
Click here to send a WhatsApp message
You can also connect with us on Social Media:
Or you can send us an email at:
Finally, if you want us to call you back, you can fill up your details and request a callback here